All is possible in fantasy land. Like in Marc Chagall´s paintings people can fly and animals play musical instruments. Chagalls works reminds very much of the symbolic language in our dreams in the night, or the inner work with guided imagery. In the creative process of art therapy feelings can get colour and shape, also, lost voices can regain healing sound.
So something about me. My name is Åsa Viklund and I am a social worker by trade since 20 years. I have further education in art therapy, psychotherapy, family therapy and more. I meet clients individually in psychotherapy and give workshops in groups. By using different artistic expressions I work mainly on a symbolic level, as in non-verbally. Salutogenic and systemic approaches are applied.
Methods I use are chosen and adjusted to fit the clients I meet. Sessions can include painting, dream work, visualizations, fairy tales, mythology, body expression, mindfulness, drama and puppetry. Often these work tools are combined and used intermodal. Verbal exploration is often used as a complement in the final faze, to enhance self knowledge on a conscious level.
SERVICES
I work in health care both individually and with groups. A part of this work is done by using internet and video equipment. I have worked with all age groups both in mental health settings and social services. I live in Sweden but am willing to try provide therapy on the internet in case anyone would be interested in the type of services I offer. 
Thank you for showing interest and All the best on your continuing journey through Life!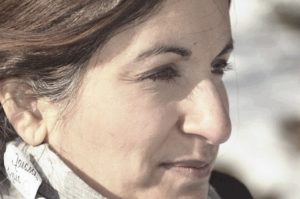 Åsa Viklund
Art therapist with further education in psychotherapy, family therapy and symbolic work
Social work (BSc) with ongoing MA
Contact info in footer.
Photo: Anders Haag (portrait)
Picture: "The Concert" (1957) by Marc Chagall (1887-1985).